Holy moly, we've got some goodies for you today as @ArrowFilmsVideo's boxsets of THE DAIMAJIN TRILOGY and VENGEANCE TRAILS land on our shelves, as well as the gorgeous new 4K/UHD set of THE BIRD WITH THE CRYSTAL PLUMAGE!

Hit the link!


It's the last weekend of Camp Arrow Video 2021! But before you pack up your stuff, make sure you grab a few Blu-rays to take home. 🏕

Shop the list here: https://t.co/QqhxX0IAGR

The sale runs until July 26 - while quantities last!
Twitter feed video.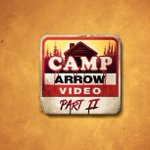 Load More...